Announcing first expansion for Game Dev Tycoon
A couple of days ago we announced that Game Dev Tycoon is now listed on Steam Greenlight and will come to Mac, Linux and Windows. Today, it is time to unveil the next exciting news. Introducing our first upcoming expansion for Game Dev Tycoon: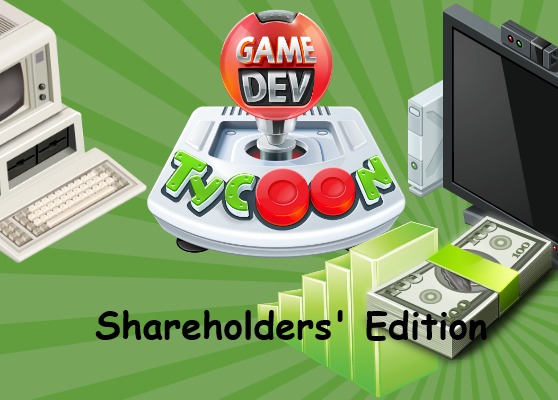 In Game Dev Tycoon you grew from a one-man start-up in a garage to a big game company creating AAA games. In Game Dev Tycoon: Shareholders' Edition you take the journey further and become one of the biggest players in the industry. While in the original game you tried to maximize your fans and become a fan-favorite, Shareholders' Edition takes a more realistic approach: instead of caring for your fans you will have to make your shareholders happy.
Below is a sneak peek of some of the exciting features in Shareholders' Edition:
Reboot franchises with a focus on profit instead of fun!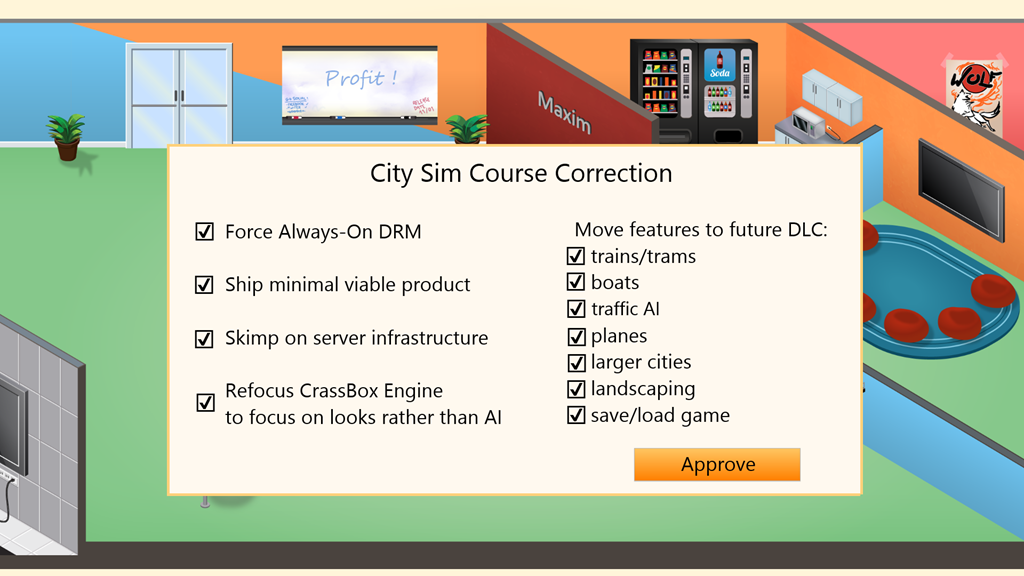 (make sure to strategically remove features which were taken for granted before and release them as paid DLC instead!)
Deal with press enquiries!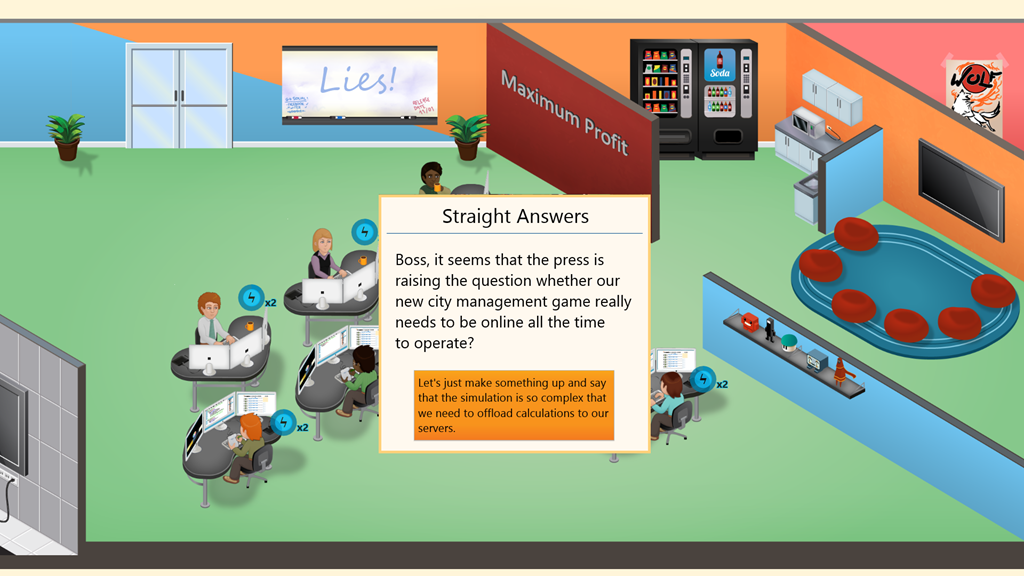 (Gamers are known to be gullible so polish the truth a bit)
Be the bad guy and rip off tiny little indie developers!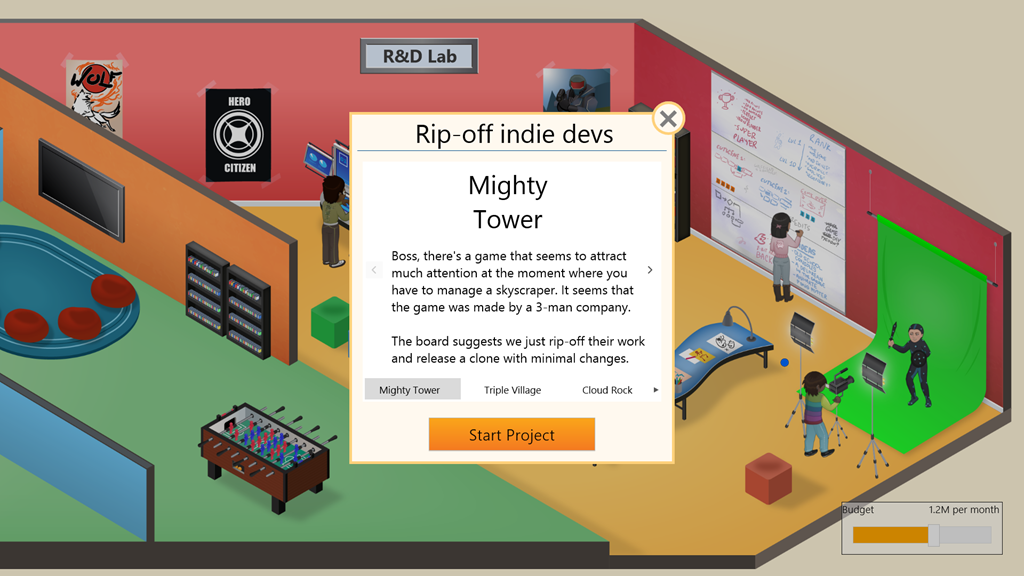 (why play fair when you have so much capital?)
Develop your own App Store!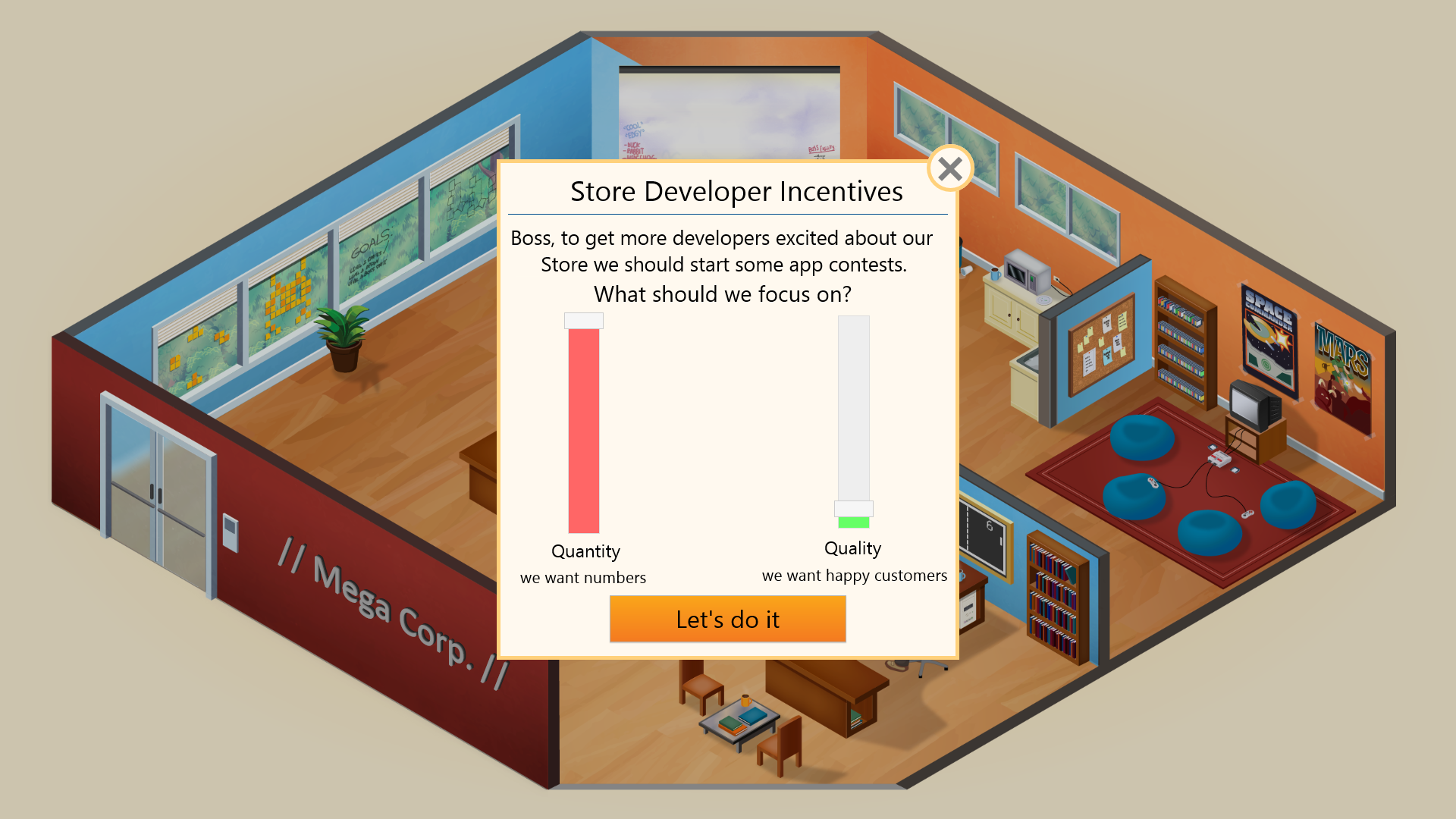 (make sure to focus on App quantity to get maximum praise from mainstream journalists and maximum happiness from your shareholders.)
These are just some of the features in the new expansion.
– Greenheart Games ♥
– 1st April 2013