Translating Game Dev Tycoon - We need your help!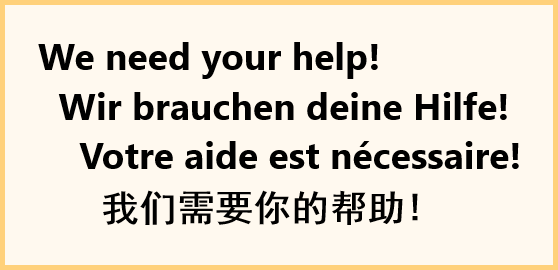 Since the release of Game Dev Tycoon we had a number of players offering their help to translate the game into their own language. We have thought long and hard about how we can best provide translations for our game and in the end we came to the conclusion that a collaborative translation is the best way to proceed.
There are several reasons for this:
1. Game Dev Tycoon has, with more than 15000 words, a lot more text than similar games.
2. Game Dev Tycoon has many gaming references that only gamers would understand and be able to translate properly.
3. To properly translate a game the translator should be intimately aware of the game.
4. Only someone who truly enjoys the game will do its translation justice.
5. Using collaborative translations is the only feasible way we can support many languages quickly and on demand.
We have set up a web application to allow collaborative translations and tested it for a week by starting the German translation. Now, we want to invite fans of Game Dev Tycoon to help us out.
If you want to help us translate the game then your help would be most welcome!
You can visit our translation app at: http://translate.greenheartgames.com
We will also open more languages on demand but need a certain amount of interest before we unlock them. If you like to help translating the game in a language or you want to become a moderator for an existing language then please let your intentions be known on our brand new forum.