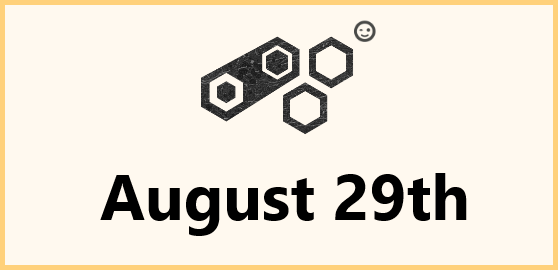 Back in May, thanks to many tens of thousands of players voting for us (thank you!), Game Dev Tycoon got the green light for a Steam release. We saw the Steam release as an opportunity to polish the game a little more and respond to player feedback.
In the past months we have gone over many details of the game and have updated it to make it more enjoyable. Some of the features of the updated version:
A longer story line, extending the playtime and adding new story elements as well as new platforms.
New artwork (by our original talented artists).
Ability to unlock multi-platform games.
Rebalanced topics and platforms to make choices more interesting and results more understandable.
Rebalanced review system to address sudden spikes in difficulty.
New game mechanics (Post-release game reports and company expertise) to provide more feedback to the player.
Small but often requested changes such as support for longer game names and ability to edit game name before release.
And much more: A full change log is available here.
Thanks to our players for the many many suggestions and ideas for additional features and tweaks. We read through hundreds of pages and worked through many of the ideas. Ultimately, and after a few prototypes of more drastic changes showed us that most ideas are probably better for a sequel, we settled on changes that enhance the current gameplay and make the game more enjoyable without drastically altering the game. Anyway, we certainly have lots of material for the sequel (Game Dev Tycoon 2 some time in the future is very likely but it won't be our next project). Back to the Steam release!
Availability
The new, updated version of Game Dev Tycoon will come to Steam August 29th (next week!). The updated game will be priced at $9.99 USD with a launch discount of –20%, bringing it down to just $7.99.
The Steam release is for PC and Mac platforms. A Linux version will likely follow soon. We will also update the Windows Store version of Game Dev Tycoon as well as the one available through our website. More information on the availability of these updates will follow.
Steam keys
As stated all along we aim to provide Steam keys to existing owners of the game and will announce details about availability and how to claim your key closer to the release date.
Next plans
Our next plans, beside the Linux release and updating our other distribution channels, is to release the first translated versions of Game Dev Tycoon. Thanks to our volunteer translators we are quickly approaching full translations for our first languages (Spanish and German seem to be first). Before we can release those, we will need to update the translations with the changes of the updated Game Dev Tycoon version. There is no ETA yet but we are optimistic.
–
Patrick
Greenheart Games