The sale is now over. Details on the donation are available here.
Thanks to everyone who supported this cause.
If you want to help directly, consider donating to the
Caritas Middle East Crisis Appeal
.

Europe is facing the biggest refugee crisis in decades and while governments are slowly responding, millions of people are in need of humanitarian help. The amount of human suffering transcends ideologies, political arguments or religious differences.
To do our part, we will donate 100% of profits until October 10th 18th 2015 from sales made through this page to help refugees in Europe.
Simply buy the game using the widget below and we will put your money to good use.
As an added incentive, we will double any tips you add on top of the normal purchase price, up to a global maximum of $5,000 USD.
Game Dev Tycoon is a fun simulation game were you can replay the history of gaming by starting and managing your own game development company. The game is rated "overwhelmingly positive" with a 96% approval rate from more than 17,000 reviewers on Steam and does not contain any in-app purchases or ads.
The game is available in the following 17 languages: English, Arabic, German, Spanish, French, Italian, Czech, Dutch, Greek, Hungarian, Polish, Portuguese-Brazil, Russian, Simplified Chinese, Swedish, Turkish and Ukrainian.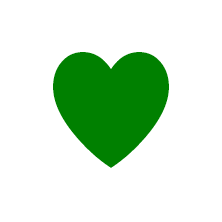 $1606.14
↑
See this number?
143 generous people made this possible by giving an average of $11.23.
Your contribution will make a difference!
Due to different currencies involved, the amount raised is an approximation.
FAQ
Is my purchase or tip tax deductible?
No, we are not registered as a charity and since you are purchasing a product from us, your purchase is not tax deductible.
How much of the proceeds will be donated?
We will donate 100% of the profits generated from sales on this page (until the 10th 18th of October 12PM UTC). Profits meaning the money that is left over after applicable taxes, and any sale-related third-party fees are paid. We do not take a cut for our own administrative overhead.
Where will the money go?
Our current first choice is the
Caritas, Middle East Crisis Appeal
which states that 92% of donations will go directly to the emergency program. Depending on the amount raised we might consider similarly reputable alternatives, or change our target if we find something that promises to have a bigger impact. We will update this page with the results once the money has been donated.
What if I buy your game elsewhere?
Only purchases made on this page will be counted towards the donation. Other purchase avenues come with more overhead and third parties taking a larger cut and thus we limit the charity sale to this page, which is simply more efficient.
How does the matching work?
Any tip you add in addition to the full price of the game (9.99USD) will be counted and we will match the first 5000$ collected in such a way 1:1. This means that if you give a tip of 5$, we are doubling your impact until we spent 5000$ in total.
Can I buy the game as a gift?
Yes, but you will have to buy the game from
this page
. Purchases made through that page will also count towards this charity sale.
Is a Steam key included?
Yes, you will be able to claim a Steam key after you purchase the game.
Does the game require an online connection?
No, the game can be played offline and is DRM free. No online account is required.
Can I get a Linux version?
A Linux version is available via the redemption of the Steam key.
Why is the game not discounted?
First, we think 9.99USD is a fair price. Second, the goal of this sale is to donate to charity (while getting a cool game) and discounting the price would be counterproductive.
I have a different question or comment!
To ask questions or discuss this publicly on our forum, please
go here
.
You can also write to our
support team
.