Greenheart Games Pty. Ltd.
Greenheart Games was founded in July 2012 by brothers Patrick and Daniel Klug with a mission to develop games that are fun to play instead of mind-numbing money grabbers. Less social, less ville, more game is our current motto.
Our focus
Our focus is on creating good games. We prioritize gameplay over revenue-generating mechanics. We value the player's time, as well as intelligence, and we strongly believe that games need to be more than dressed-up slot machines that abuse human behavior to extract money. This means that we sometimes go against industry trends, especially in the mobile arena. We are also more than a little wary of the emerging trend for perpetual crowd-funding, and early access campaigns on PC.
Games
Game Dev Tycoon
Our first game to test the waters was
Game Dev Tycoon
, a tycoon style game where you can start your own game development company in the 80s. Game Dev Tycoon was inspired by Game Dev Story (by Kairosoft), which was the first 'tycoon' game we enjoyed playing on the iPhone; however, from the start, we wished the game would work and look differently. We wanted a game development simulation which would be less random, more about your choices and a little more realistic. We began working on what would become Game Dev Tycoon in 2011 and created the concepts and game mechanics as well as the game itself from scratch.
Notable Events
2011 – 2012
October 2011
– We begin developing a concept for a round-based game development simulation planned for the iPhone.
December 2011
– We change plans and re-target the game to be a real-time isometric simulation for the upcoming Windows Store.
July 2012
– Greenheart Games is officially founded.
– A preview version of Game Dev Tycoon is released on the Windows 8 Preview Store.
December 2012
– The full version of Game Dev Tycoon is released and becomes the first simulation game on the Windows 8 Store.
2013
April 2013
– Game Dev Tycoon is ported to Windows, Mac and Linux and the release causes world-wide media attention when we
report our piracy rates on day one
.
August 2013
– An updated version of Game Dev Tycoon is released on Steam to a great reception.
September 2013
– We release a modding API for Game Dev Tycoon and put our EULA and Modding Agreement under a CC license so other companies can adapt it. [Source]
December 2013
– We release Greenworks, our library which enables integration of node-webkit based games with Steam, under a MIT license allowing others to build upon this and use it for commercial purposes.
Notable blog posts
What happens when pirates play a game development simulator and then go bankrupt because of piracy?
Who are we?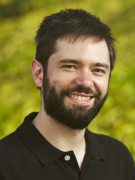 Patrick Klug (Founder, Director, Game Developer)
Patrick has been in the software industry for over ten years. Prior to founding Greenheart Games to start his own adventure he created the Windows mind mapping application NovaMind 5 as the WPF/C# engineer and Development Manager at NovaMind Software.
Favorite games: Wing Commander 3/4, Theme Hospital, Portal 1+2, Skyrim
Patrick also blogs rarely at www.patrickklug.com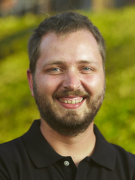 Daniel Klug (Founder, Game Developer)
Daniel has been in the software industry for over ten years. Prior to founding Greenheart Games he worked extensively with C++ and later in the WPF/C# and the .NET Compact Framework space.
Favorite games: X-Com, Diablo, Assassins Creed, Portal 1+2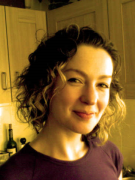 Charlie Morrissey (Community Manager and Support)
Charlie joined us in May 2013 to help us tackle our overflowing mailboxes. Ever since, she has spearheaded the Greenheart Games support emails and actively manages community questions on the forum and elsewhere.
Favorite games: The Elder Scrolls Series, Fallout New Vegas, Dishonored and Sid Meier's Civilization
Contact information
The best way to contact us is via social media or by sending an email to [email protected]
Alternatively you can use this contact form:
We do not operate a publicly accessible office but our mailing address is
89 Manchester Tce.
Indooroopilly
QLD 4068
AUSTRALIA