(1047 ratings – 15. Mar. 2013)
Replay gaming history. Create best selling games. Research new technologies. Become the leader of the market and gain worldwide fans.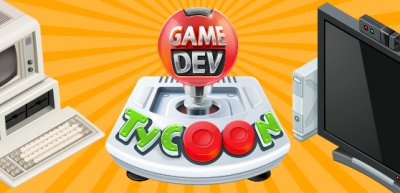 Game Dev Tycoon
Game Dev Tycoon™ is a business simulation game available for Windows, Mac and Linux as well as on the Windows 8 Store. In Game Dev Tycoon you replay the history of the gaming industry by starting your own video game development company in the 80s. Create best selling games. Research new technologies and invent new game types. Become the leader of the market and gain worldwide fans.
Start out in the 80s
Start your adventure in a small garage office in the 80s. Enjoy the hand-crafted level design while you develop your first simple games. Gain experience, unlock new options and create your first game engine.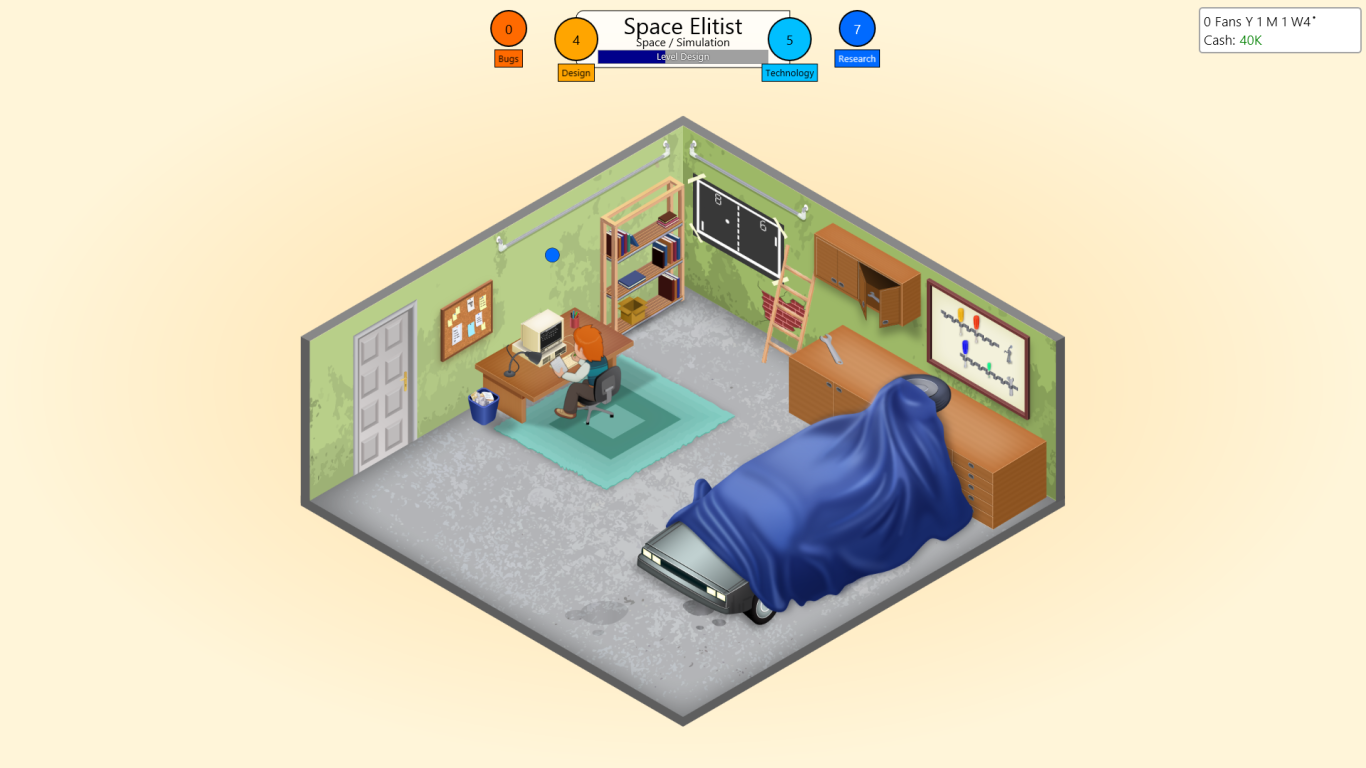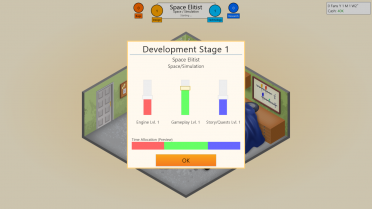 Create games your way
In Game Dev Tycoon the decisions you make during development really matter. Decide which areas you want to focus on. Does your game need more gameplay or should you focus more on quests? These decisions will have a major impact on the success of your game.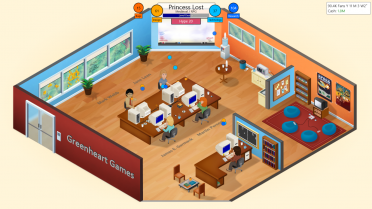 Expand your company
Once you have successfully released a few games you can move into your own office and forge a world-class development team. Hire staff, train them and unlock new options.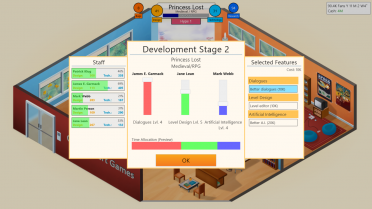 Make larger, more complex games
With experience and a good team, you can release larger, more complex games. Larger games bring new challenges and you will have to manage your team well to deliver hit games.
Unlock labs and conduct industry-changing projects
Move beyond just releasing games and conduct industry-changing projects by unlocking labs later in the game. There are a number of secret projects that can be completed.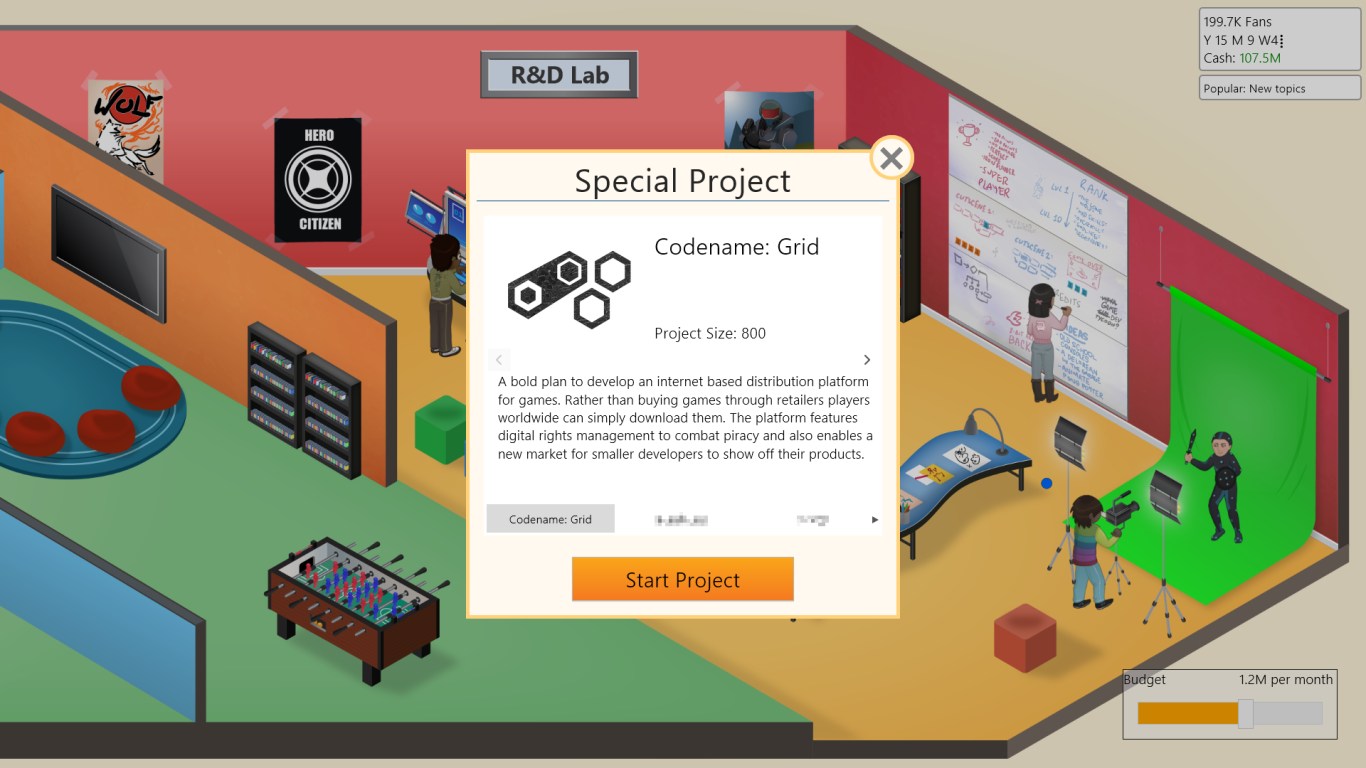 The full game has many more features which are not listed here to prevent spoilers.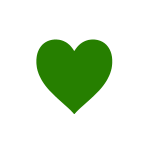 Less Social. Less Ville. More Game.
We love simulation games and that's why we are proud to bring the very first simulation game to the Windows Store. It isn't one of these 'social' or 'ville' type games either but a solid single player tycoon game which have become way too rare in our opinion. In Game Dev Tycoon there are no virtual coins that you need to buy. You don't need to invite or bother your friends to be able to progress and developing a game or gaining experience doesn't have you waiting for hours or days, it happens right in front of you. In order to give you this experience the game is not free but has a small up-front price. By purchasing the game you can enjoy a pure experience without constant reminders to purchase something and without distracting ads. You also support a small start-up and help to make sure that we can bring you more games in the future.
Reviews
First thing I bought on the marketplace

As I tested the early releases of Windows 8, I also played just about every demo that was available on the marketplace. This is the only one that so utterly captivated me that I had to buy it. Awesome concept, awesome simulator, and the full version is much harder and much more immersive than the demo. Hypnotoad says BUY IT!

(United States)
Extremely enjoyable

This game has so much depth to it it's hard to believe; throughout 25 in-game years I'd done numerous amounts of contract work, a six-game series, created a digital distribution program, set up a convention, and so much more, and considering the fact that I'd only covered less than half the options, that's quite impressive. Also had a lot of control over the development of in-game games. Had loads of fun, highly recommended.

(United Kingdom)
Great Game!

I bought this game with some trepidation after trying the demo. I am glad I did as it is great fun! Don't be fooled by the slow starting demo as things get really diverse and deep come the end, just like a good tycoon game should.

Matthew (United Kingdom)
Simply The Best

With the full release now out, this game has already provided me many more hours of enjoyment than its price tag would suggest it should. Brilliant concept, well executed with stellar customer support to boot. Better than most AAA publishers I might add. A definite MUST BUY for any windows 8/mobile user. Good Job!

Kai (Australia)
FAQ
Why is the game not free?
Usually, free games make their money by selling you virtual coins or items and often those things are required to really enjoy a game. We don't like this approach for this type of game. Game Dev Tycoon has a free trial so you can try it before you buy. Once you buy it you can enjoy the full game without being bothered by in-app purchases or ads.
By purchasing the game you will also support us and ensure that we can bring you more games in the future.
Will you translate the game into my language?
Maybe. We do have plans to translate the game into different languages but we don't know yet when those translations will be made available. There is a surprisingly large amount of text in the full game so a proper translation will take some time. More information will follow.
Where is the research menu in the second office?
Once you are in the second office you have two menus. One, when you click on the background and another one when you click on a specific character. To research something you have to click on a character.
If I buy the game now, will I get a Steam key if the game comes to Steam?
Yes, we plan to provide Steam keys to all previous customers after the game becomes available on Steam. We aim to do this for both Windows Store owners and players who bought directly from us. To help get the game on Steam
cast your vote here
.
I purchased the Windows Store version can I get the native Windows, Mac and Linux version (or the other way around)?
No, this isn't currently possible but we do aim to give out Steam keys to Windows Store owners (as well as those who purchased directly from us) when and if the game becomes available on Steam. To help get the game on Steam
cast your vote here
.
Do I need to be online while playing the game?
No, we decided to publish the non-Store version without any
DRM
in place. We hope that people will not abuse this fact to get an illegal copy of the game.
We are independent developers and rely on your support. Your purchase counts (more than you might think)!
Known Issues (1.2.2)
For past changes please see the changelog.
Buying the game does not remove Trial button
Please restart the game. 1. Close it (click near the top of the screen, then drag down) 2. Start the game again.
This should resolve the issue. If the problem persists please contact
[email protected]
Comment, Request & Report Bugs