GDT is coming to mobiles. Plus, our other announcement will shock you!
Every week we receive questions about if and when Game Dev Tycoon will be coming to mobiles and, today, we are happy to announce that a completely revised version of Game Dev Tycoon is in the works! Developed under the guidance of the best mobile-game design gurus, this will bring an entirely new and FREE experience to the mobile market! Here is a sneak peek: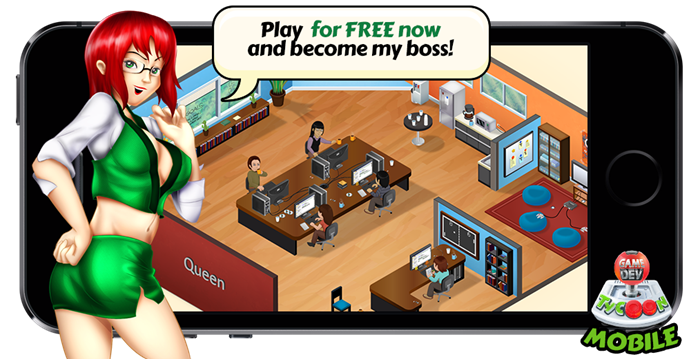 Disclaimer: This female character doesn't actually feature in the game.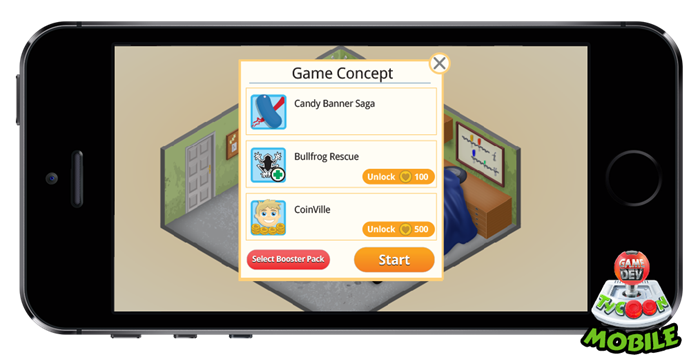 Unlock new game concepts and make tons of money (new booster packs bringing new game concepts are available every week!).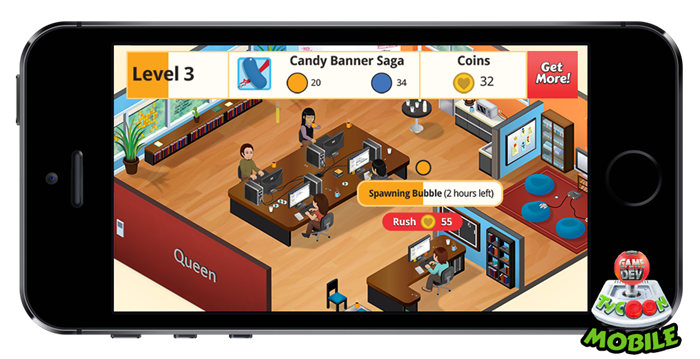 The free edition provides a much longer game experience and keeps you playing for weeks!
Now, if you know our company values you might be a bit surprised by this move and we have to admit that this does sound like exactly the sort of game that we personally hate. We don't deny this but there is reason to this madness.
For us, looking at the Top Grossing games on mobiles is a horrific experience. Lots of the top freemium games are essentially virtual crack, designed and engineered to be as addictive as possible, all the while milking the addiction for obscene profits (how about almost a million dollars PER DAY in revenue?).
What's especially sad about these wildly successful games is their utter lack of concern for the well-being of their players. Freemium game designers revenue-optimizers even refer to paying players as whales, viewing them as little more than fat wallets, ready to be targeted and drained of all money.
We think that much of the freemium market is grossly unethical and have zero confidence that mobile app stores, or lawmakers, will recognize their responsibilities and address the situation.
Time to do something about this.

'Operation: Bubble Burst' is a group of like-minded indie developers (and even some AAA folks) who join forces to hasten the inevitable self-destruction of the mobile crapware market by actively flooding the market with games that are even more addictive and abusive while also educating players about their choices in the process.
Because, after all, if games like Dungeon Keeper Mobile (warning: strong language review!) are featured as Editor's Choice, Recommended and gain tens of thousands of 5-star reviews, then the market clearly hasn't had its fill of greed yet.
As you might have guessed, Game Dev Tycoon Mobile is part of this operation and follows all the golden rules for game play revenue optimization in the freemium market.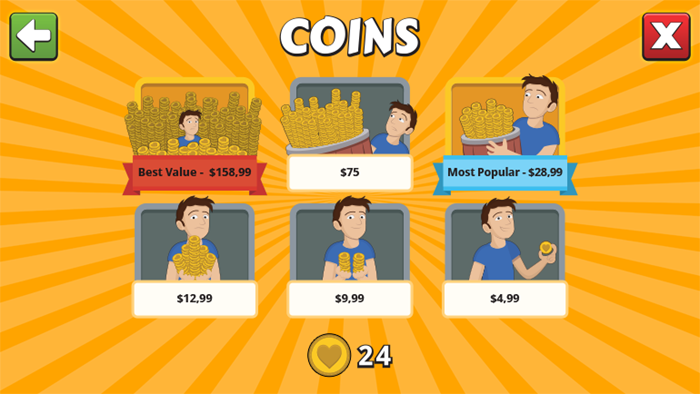 Best value indeed!
The Kicker
This is not the only version of Game Dev Tycoon coming to mobiles. Coinciding with the release of the FREE edition we will also release a real mobile adaptation of the game that you know and love, as a normal paid app.
All revenue from the FREE edition will be re-invested into development of real games. Also, once the FREE game's revenue reaches a significant critical mass, we will provide a free code to every player allowing them to upgrade to the (comparatively affordable) paid edition and offer everyone statistics on how much they've wasted on the free version (because if people are going to be ripped off they should know about it, right?).
As mentioned, there are other developers out there who will join us in this crusade and we look forward to announcing their involvement and experimenting with them to establish new strategies to further our goals. More news on this as we have it!
Fun times ahead, everyone!
If you want to be a part of Operation Bubble Burst, get in touch. We'd love to hear from you.
PS: We also plan to set up a trademark holding trolling company to trademark words like "coin" or "gem". Inspired by events in Game Dev Tycoon we thought we'd call our new outfit 'All Your IP Belongs To US'.